*This article was last updated on 29/07/2023
In today's digital age, content is king. Whether running a business, managing a website or blog, or trying to establish your brand's voice, creating high-quality content is essential to success. However, not everyone has the time, skills, or expertise to consistently create compelling and engaging content. This is where hiring a freelance writer comes in.
Hiring a freelance writer is an intelligent investment in your business or brand's success. By partnering with a skilled and experienced writer, you can create high-quality content that meets your needs and helps you achieve your goals.
Why Hire a Freelance Writer?
A freelance writer can create high-quality content tailored to your needs, saving time and effort. A skilled writer knows how to communicate complex ideas effectively, convey the appropriate tone and style, and engage his audience.
They can also provide fresh perspectives and ideas, helping you stay on top of industry trends and changes.
Moreover, hiring a freelance writer can be cost-effective compared to hiring an in-house writer or agency. Freelance writers typically work on a project basis and charge based on the word count or the time taken to complete the work. This allows you to manage your budget more efficiently and save on employee benefits, taxes, and overheads.
Determine Your Writing Needs
When hiring a freelance writer, it's essential first to determine your writing needs to ensure that you find a suitable writer for the job. Here are some sub-headers to consider when determining your writing needs:
Types of Content to be Written
The first step in determining your writing needs is to identify the types of content you need to produce. Do you need blog posts, articles, website copy, case studies, whitepapers, or social media content? Each of these content types requires a different approach, so it's essential to identify the specific types of content you need to create.
Writing Style and Tone
Another vital factor to consider is the writing style and tone you want to convey. Are you looking for a formal or informal manner? Do you want the content to be humorous or serious? The tone and style will depend on your brand's voice, target audience, and the type of content you want to produce.
Required Expertise and Experience
Different types of content require different levels of expertise and experience. For instance, if you need technical content, you may need a freelance writer with expertise in your industry or niche. Similarly, if you're producing content in a specific format, such as whitepapers or case studies, you may need a writer with experience.
Deadlines and Timelines
Deadlines and timelines are essential to determine when hiring a freelance writer. You need to establish clear expectations around when the content must be delivered and ensure the writer can meet those deadlines. Be realistic about your timelines, and ensure the writer has enough time to research, write, and edit the content properly.
Budget Constraints
Finally, it's essential to consider your budget constraints when determining your writing needs. Freelance writers charge different rates depending on their experience, expertise, and the type of content you need to produce. You must establish a budget upfront and ensure the writer can work within your budget constraints.
Where to Find Excellent Freelance Writers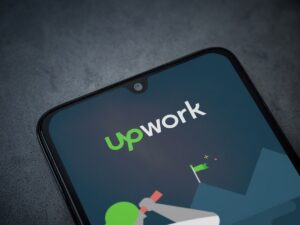 Once you have determined your writing needs, the next step in finding a freelance writer is to identify potential candidates.
The key to doing this successfully is knowing where to look. Many of the best freelance writers don't advertise on job boards, but they're still worthwhile trying to find.
Here are some likely places you'll want to focus efforts in, depending on the kind of freelance writer you need;
Networking and Referrals
Another effective way to hire a freelance writer is through networking and referrals. Contact your professional network, industry associations, and colleagues to see if they can recommend a writer with experience in your niche. This method is often more reliable and can help find writers not actively searching for work.
Social Media Platforms and Groups
Social media platforms such as LinkedIn, Twitter, and Facebook can also help effectively find potential writers. Join relevant groups and communities, follow writers specializing in your industry, and post job listings on your company's social media pages. This can help you tap into a wider pool of writers and increase the visibility of your job listing.
Professional Organizations
Professional organizations such as the American Society of Journalists and Authors (ASJA) and the National Association of Independent Writers and Editors (NAIWE) can also be great resources for finding freelance writers. These organizations often have member directories where you can search for writers who specialize in your industry.
Job Boards and Freelance Marketplaces
One of the most common ways to find freelance writers is through job boards and freelance marketplaces such as Upwork, Freelancer, Fiverr, and Indeed. These platforms allow you to post job descriptions and receive applications from writers worldwide.
You can review their profiles, portfolios, and ratings to find a writer who fits your requirements.
How to Evaluate a Freelance Writer's Portfolio
Evaluating a freelance writer's portfolio is essential in the hiring process.
Here are some key factors to consider when reviewing a writer's portfolio:
Reviewing the writer's past work quality
Determining if the writer's experience is relevant to your needs
Checking out a variety of their writing samples
Assessing the writing style, tone, and quality
Investigating results achieved by the writer's past content
The first thing to look for in a portfolio is writing quality. Look for clear, concise, and engaging writing that grabs your attention and keeps you interested. The writer should be able to communicate their message and showcase their writing skills effectively.
Consider whether the writer's portfolio includes relevant work samples similar to the content you must produce. For example, if you're looking for technical writing, it's essential to see that the writer has experience in that area.
Look for various writing samples in the writer's portfolio to see if they can produce different types of content. This can include blog posts, articles, whitepapers, case studies, and other content relevant to your needs.
Consider whether the writer's writing style matches your brand's voice and tone. The portfolio should showcase the writer's ability to adapt their writing to different brands and audiences.
Look for evidence of results achieved in the writer's portfolio. For instance, if the writer produced a case study, did it increase sales or engagement? If the writer produced a blog post, did it increase traffic or social media shares?
Conducting Freelance Writer Interviews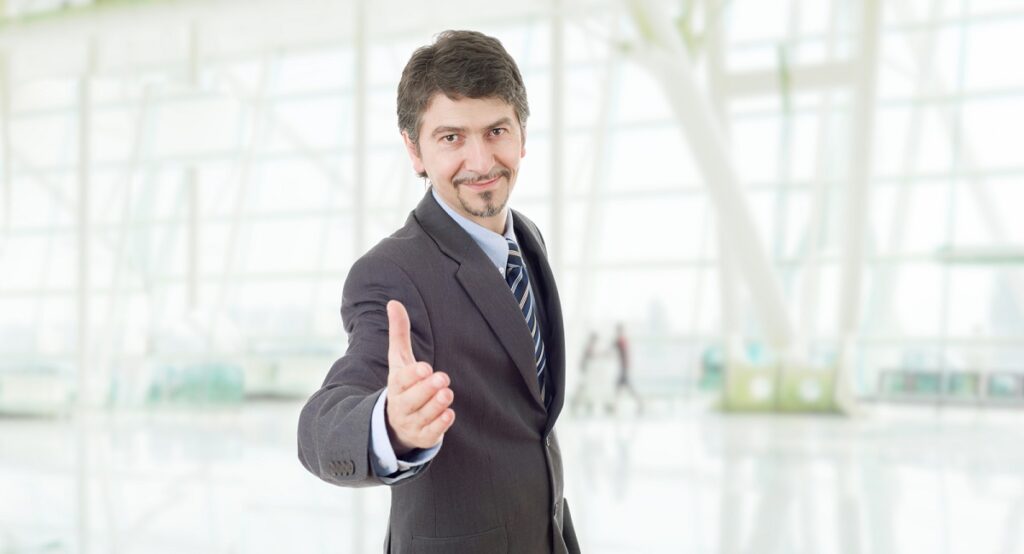 Once you've identified potential freelance writer candidates for your company, it's time for the final matching process. This step is where you look beyond their qualities and assess if they would fit your company and workflow processes well.
Before the interview, review the writer's portfolio to familiarize yourself with their work and identify any areas you want to discuss further. Develop a list of interview questions to help you assess the writer's skills, experience, and fit for your project. 
Questions you might want to cover might include their writing process, experience with your industry, and ability to meet deadlines.
Next, schedule the interview and ensure you provide candidates with all necessary information, such as the date, time, and platform (e.g., Zoom, Skype, phone call). One of the best things about freelance writers is that you can cast a wider net easily due to the possibility of remote work.
During the interview, start by introducing yourself and your company. Then, ask the prepared questions and listen carefully to the writer's responses. Take notes and ask follow-up questions to understand their experience and approach better.
Toward the end of the interview, discuss your expectations for the project, including the scope, deadlines, and budget. This will help ensure that you and the writer are on the same page and clearly understand what is expected.
Ask for references: If you are interested in working with the writer, ask for references and contact them to learn more about the writer's work and reliability.
After the interview, follow up with the writer to let them know your decision and next steps. If you decide to move forward with the writer, provide a detailed contract outlining the scope of work, timelines, payment terms, and other vital details.
Conclusion
Finding and hiring a freelance writer can be daunting, but following the steps outlined in this article can ensure a successful hiring process. Start by determining your writing needs and identifying the type of content you need to produce. From there, you can search for potential writers through job boards, freelance marketplaces, and networking. 
Once you have identified potential writers, review their portfolios to assess their writing skills, experience, and fit for your project. Finally, interview the writer to learn more about their approach and discuss your expectations for the project. 
Following these steps, you can hire a freelance writer who fits your project and ensures a successful collaboration. Remember to communicate, ask thoughtful questions, and be open to feedback and collaboration. 
Need to Hire a Freelance Writer?
If you need help finding and hiring a freelance writer, search no more! I can help you with almost all types of content creation and more.